Harness The Power Of Synergy
Sangfor Innovation Forum 2022
Le Meridien Jakarta
Indonesia
October 5, 2022
09:30-17:00 (GMT +7)
Fill In The Form To Register
Welcome to the Sangfor Innovation Forum 2022!
The past year has seen a continued acceleration of digital transformation: widescale cloud adoption, digital business expansion, remote office, and WFA along with new pervasive cyber threats. As environments become more complex, standalone products and services from disparate vendors no longer produce optimal performance or value within many organizations.
This year's innovation forum – Harness the Power of Synergy – perfectly captures the key trend heading into the future – Consolidation. With the consolidation of key digital building blocks – Cloud + Security, Infrastructure + Security, Products + Services, On-Premises + Cloud – customers reap the greater benefits produced by Synergy. The whole is greater than the sum of its parts.
Innovation that is Simple and Secure has been at the heart of Sangfor's mission and kept us at the forefront of cutting-edge Cloud Infrastructure and Cyber Security. Join us at the Sangfor Innovation Forum 2022 to discover how Sangfor solutions, products, and services collaborate to provide organizations with the best performance, secure, and future-proof IT infrastructure available today.
Explore how to achieve digital efficiency and security with consolidated cloud and cyber security solutions.
Learn about Sangfor's top use cases and how our solutions best fit your specific business needs and initiatives.
Network with participants from across industries to exchange the latest developments and best practices.
Hear from our existing customers and attend live product demos to learn what you can expect from Sangfor.
Interactive Session Full of Surprises and Lucky Draws!
Samsung 4K Smart TV, OPPO Smartphone, NESCAFÉ Dolce Gusto Coffee Machine,
JABRA Wireless Earbuds, Xiaomi Soundbar and many other gifts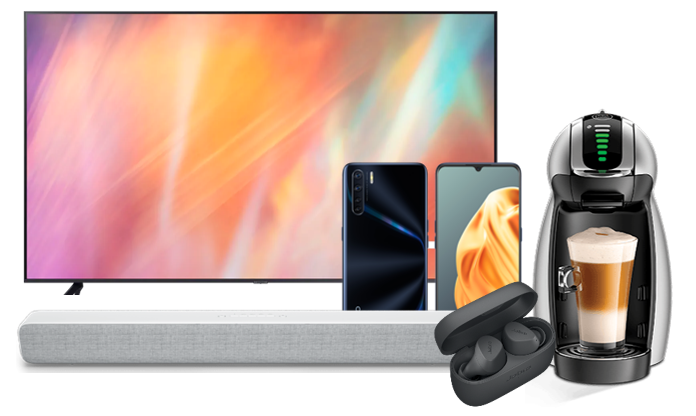 Kusuma has been with Sangfor Technologies for more than 4 years and become Sangfor Sales Director for all industries in Indonesia. Gradually with the Sangfor team, he continues to provide the best solutions for customer needs.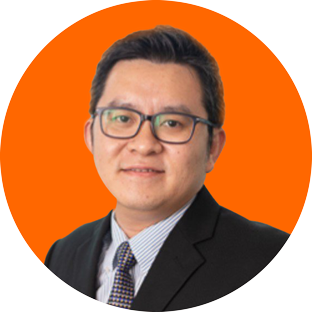 William is the Director of Product Marketing for Security in Sangfor Technologies. He has been in the Security industry for the last 17 years, holding various roles focusing on security solutioning and presales in global organizations like Dimension Data and Unisys. He draws on his experience in defensive security technologies to help clients choose the right strategies and solutions to secure themselves from both internal and external threats.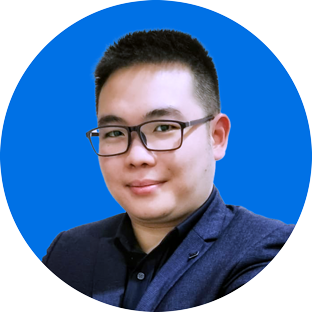 Steven is a Senior Product Manager for Sangfor Technologies Indonesia. Certified in Network & Security makes him an expertise, especially for Cloud products. With more than 5 years experiences, Steven focuses on providing the best service & prioritizing customer satisfaction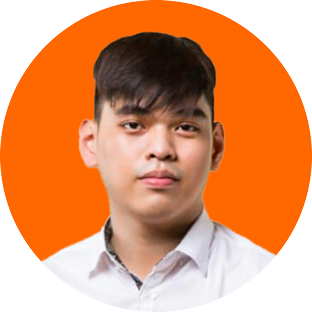 Joshua Hiu is a Cloud Presales manager who has been dedicated at Sangfor Technologies since 2018. Joshua has always focused on developing data center technology and also cloud technology breakthroughs, especially as part of the Sangfor Indonesia team that focuses on the Cloud which always provides Cloud solutions for the Indonesian market.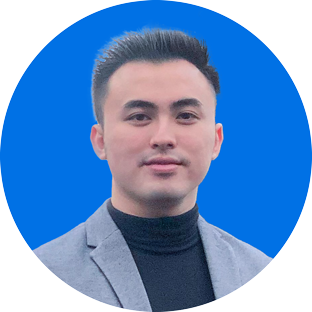 Kent has been with Sangfor Technologies for more than 5 years and at a young age served as Sales Director for the Government & Education team. Gradually with the Sangfor team, he continues to provide the best solutions for customer needs.
What's in store and when? Pore over the agenda to learn about our exciting line-up of topics. The Sangfor Innovation Forum promises to offer something to organizations looking to kick start their digital transformation or give their transformation the ultimate boost.
09:30 -10:00
Registration & Open Demo Area
Please make sure to arrive on time to allow for seating.
10:10 - 11:00
Sangfor Cyber Guardian Through the Lens of a Security Analyst
A deep dive into Sangfor Cyber Guardian, a world-class Managed Threat Detection and Response service, from the perspective of security experts that use it daily. We will go through a typical detection, escalation, and response process performed against real threats. Joins us to see how important human-machine intelligence is in identifying and responding to threats, and discover other aspects of our service that may surprise you.

11:00 - 12:00
Networking & Open Demo Area
12:00 - 13:00
Lunch Break & Sangfor Awarding Ceremy
13:00 - 14:00
Managed Cloud with Enterprise Grade Unified Storage Engine
Sangfor Managed Cloud is the core of Sangfor's XaaS Strategy providing trusted, secure and worry-free cloud services globally. Most organizations want to overcome the barriers to cloud adoption such as lack of needed skillsets and heavy O & M costs. To ease these barriers to cloud, Sangfor Managed Cloud offers a new lightweight hybrid cloud service with a unified storage engine fit for all mission-critical apps and diversified block, file and object storage needs.

In this presentation, You will learn

- How Sangfor Enterprise Distributed Storage (EDS) provides a unified data storage panel to enrich both Sangfor SDDC and Managed Cloud Services. We will discuss the key capabilities of EDS, its value propositions, top use cases, and its advantages over traditional storage arrays.

- How Sangfor lightweight hybrid cloud solution satisfies Your cloud needs and eases Your cloud journey with minimal investment, minimal installation and minimal operational requirements while ensuring best security, best stability and best cloud experience.

14:00 - 15:00
A Deep Dive Into The Next Evolution of Sangfor HCI
How does Sangfor HCI continuously outperform mainstream HCI products and completely replace traditional 3-tier IT infrastructure? It's all about the architecture. Say hello to the next evolution of Sangfor HCI.

In this session, You will have an in-depth look at the foundation and architecture for Sangfor HC. You will discover the newest security and reliability features in aSecurity that are proven to deliver enhanced performance, security, reliability, and simplicity for our customers.
15:00 - 15:30
Coffee Break & Open Demo Area
15:30 - 15:45
Lucky Draw Session
Interactive Session Full of Surprises and Lucky Draws!
15:45 - 17:00
Closing Speech & Networking
Take a Family Photo with All the Guests and Sangfor Experts!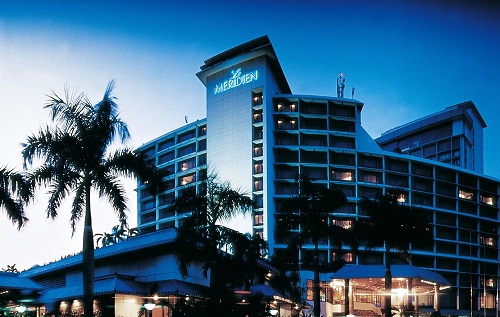 Le Meridien Jakarta
Jl. Jenderal Sudirman No.Kav 18 - 20, Karet Tengsin, Kecamatan Tanah Abang, Jakarta, Daerah Khusus Ibukota Jakarta 10220, Indonesia